TriHealth Laborists
TriHealth's team of board-certified Laborists provide high-quality care to patients admitted to the labor and delivery units at TriHealth Bethesda North Hospital and TriHealth Good Samaritan Hospital. They also provide delivery services for Fetal Care Center patients in the Special Delivery Unit at Cincinnati Children's Hospital.
Laborists are OB-GYN physicians who diagnose, manage, and treat mothers-to-be in the labor and delivery units. They oversee care plans, manage deliveries, and treat any complications for obstetric and postpartum patients in the hospital from the time of admission through the time of discharge. They are also the supervising faculty for the TriHealth OB-GYN resident physicians who deliver patients at the OB-GYN Centers.
These inpatient labor and delivery specialists keep in contact with patients' OB-GYN providers, coordinate care with other specialty physicians, nurses, therapists, and every member of the care team. They communicate with patients and families to ensure the plan of care is understood and provide education and support throughout the hospital experience.
Laborists provide education, safety, and advocacy for the patients and families in TriHealth hospitals.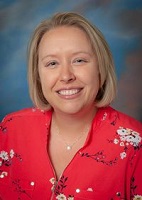 Nanci Billock, MD
Medical Director
Laborists
Fares Alquara, MD
BN, GSH, CCHMC
Nanci Billock, MD
BN, GSH, CCHMC
William Buckley, MD
BN
Sandy Cho, DO
GSH, CCHMC
Lisa Davis, MD
GSH
Emily Kimble MD
GSH, CCHMC
Lee P. Lautman, MD
GSH
Betsy LeRoy, MD
CCHMC
Warren Metherd, MD
BN, GSH, CCHMC
Ashley Mitchell, MD
BN, GSH, CCHMC
Joel Pranikoff, MD
Sharon Steele, MD
GSH, CCHMC
Julie Vieta, DO
BN, GSH, CCHMC
Amanda Von Hoene, MD
BN, GSH, CCHMC
Roosevelt Walker, MD
BN, GSH, CCHMC
Les Murray, MD
BN, GSH, CCHMC
BN: TriHealth Bethesda North Hospital
GSH: TriHealth Good Samaritan Hospital
CCHMC: Special Delivery Unit at the Cincinnati Children's Hospital Fetal Care Center