The personalized care you receive in Labor and Delivery continues after you recover – even when you return home.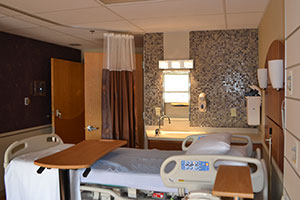 Family-Centered Rooms
After you deliver your baby, you'll be moved to one of our postpartum rooms. Our goal is to create a home-like, comfortable environment for you and your baby to spend the next day or two. Since this is a time to learn more about caring for your baby – especially important for first-time moms – you can keep your baby in the postpartum room with you as much as you want. We also have flexible visiting hours and in-room sleeper seating so your family can spend time together.
Expert Care for You and Baby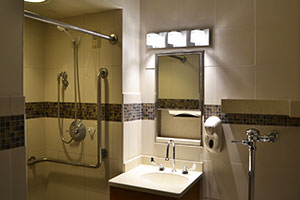 Our staff takes every precaution to ensure the safety and security of you and your baby. The nurse who cares for you during your postpartum stay is also your baby's nurse. She is available to help you learn more about feeding, bathing and other care your baby will need. Once you return home, if your insurance covers a home visit, a nurse will come to your home to answer your questions and make sure you and your baby are getting off to a healthy start together. Also, our Women's HealthLine is a great resource for any questions you may need answered. Call us any time at 513 475 4500.