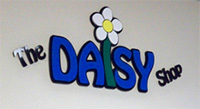 The Daisy Gift Shop is run exclusively by a group of dedicated volunteers.
The shop is conveniently located right off the hospital's main lobby and features an array of gifts for all age groups and for every occasion.
There are gifts for the new baby including baby and infant clothing items, both fresh flowers and artificial arrangements, stuffed animals, glass and ceramic items, Willow Tree, Woodwick candles, photo frames, greeting cards, balloons, quilted handbags, jewelry and candy.
The Gift Shop carries seasonal items for celebrating those special holidays.
It's easy to order a special gift or flowers and have them delivered to a patient or a hospital staff member. The Daisy Gift Shop can accept VISA and MasterCard credit cards. Call the Daisy Shop at (513) 524-5537.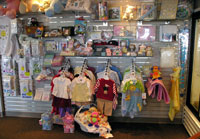 Hours of operation
Monday through Friday from 9 a.m. to 5 p.m.
Saturday from 10 a.m. to 2 p.m.
All proceeds from the Gift Shop are donated, through the Auxiliary of McCullough-Hyde Memorial Hospital, to purchase needed capital equipment and to help fund scholarships for the hospital and its staff.