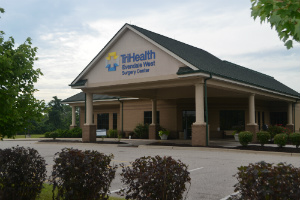 At Good Samaritan Surgery Center West, we are proud to perform approximately 4,500 outpatient surgeries annually. Our patients tell us time and time again they are extremely happy with the care they receive.
Our facility has undergone a couple of name changes, from Westside Regional Medical Center to Evendale Medical Center at Westside, and now Good Samaritan Surgery Center West; the high quality care remains consistent. You can expect:
A Comfortable, welcoming facility
Highly-skilled, caring, friendly staff
State-of-the-art medical equipment
The latest advances in ambulatory, surgical and anesthesia procedures and technology
We have four operating rooms and two procedure rooms, located at 3660 Edgewood Drive in Monfort Heights. If we're close to your home, rest assured that you are not paying for the convenience in cost or quality. You receive the same expert care that Greater Cincinnati has come to expect from TriHealth and our facilities throughout the region.
Additional services are offered at Good Samaritan Hospital at Evendale.