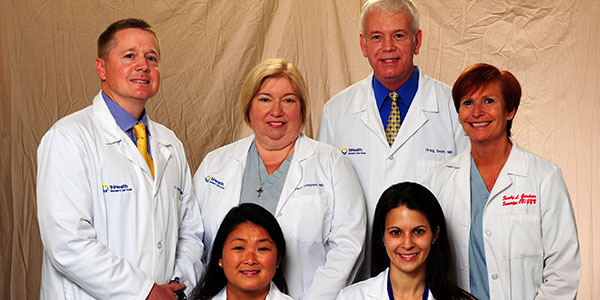 Gynecological Services: What We Offer
We offer gentle and comprehensive care in a relaxing, compassionate, female-friendly environment. Our services include:
Annual Exams
Abnormal Bleeding
Basic Infertility Work-up
Contraception Options
Cancer Screening and Prevention
Fibroids
Hormone Therapy
HPV Vaccinations
Incontinence
Infertility
Menopausal Care
Menstrual Problems
PAP Smears
Pelvic Pain
Robotic-Assisted Surgery
Vaginal Discharge
Sexually Transmitted Diseases (screening, education and prevention)
TriHealth.com Health Library: Gynecologic Issues
Obstetric Services: What We Do
From conception to delivery, you'll have one of the area's best doctors by your side. If you suffer from a medical condition, are having twins or triplets, or are considered a high-risk pregnancy, we offer the services you need, including:
Advice
Emotional support
Examinations
Maternity Resources
We offer a wide range of maternity education courses and Resource Guides to prepare you and your family for you newborn's arrival.
*The information in these books are to be used as guidelines. Medical advances are being made every day, so please check with you physician or midwife if you have any questions.
TriHealth.com Health Library: Obstetrics