Facial Plastics is a division of the Department of Otolaryngology (ENT) at Trihealth Physician Partners consisting of physicians with specialized training in both otolaryngology and facial plastic surgery. Our board certified physicians are specialized in cosmetic and reconstructive surgery of the head and neck. Our physicians' focus is to provide the highest quality care for our patients and our training is extensive and tightly focused in the head and neck region.
Our physicians have been widely honored in the field of facial plastic surgery and have been instrumental in driving the field of facial plastic surgery forward. They have also extensively published aspects of their work in order to teach others.
There are many things to consider if you need or desire a surgical procedure. This need may be secondary to a medical condition or cancer, trauma or injury, or the aging process. Our surgeons approach your needs with an individualized plan of care to support your desired outcomes in a safe and effective manner. Our goal is to help you feel good about yourself on both the inside and the outside by restoring both cosmesis and function.
Our team offers both the newest techniques and technologies and the benefit of more than 90 years combined experience including thousands of surgical cases. Our surgeons are experienced in the following surgical facial plastic treatments provided within our area healthcare facilities as well as our state-of-the-art Cosmetic Surgery & Rejuvenation Center located at the TriHealth Pavilion:
Rhinoplasty/Septoplasty — Surgery of both the outside and the inside of the nose in which cartilage and bone are rebuilt and reshaped to improve the appearance and function of the nose
Blepharoplasty — Surgery of the upper and/or lower eyelids to improve the function (for example, from drooping eyelids affecting vision) and/or appearance of the eyes
Browlift — Surgery to improve forehead wrinkles and droopy eyebrows
Rhytidectomy (commonly known as Face and/or neck lift) — Surgery of the skin on the face and neck to tighten the skin and remove excess wrinkles
Liposuction — Surgery to remove excess fat under the chin or in the neck
Facial Implants — Surgery to make certain structures of the face (cheek, lips, chin) more prominent and well defined
Otoplasty (commonly known as Ear pinning) — Surgery to reshape the cartilage of the ears so they protrude less
Skin Surface Procedures — Non invasive or minimally invasive procedures using lasers, chemical peels, and/ or micro needling to improve the skin's appearance from sun damage, rosacea, surgical scarring and more
Facial Reconstruction — Surgery to reconstruct defects in the head and neck from prior surgery, injury, or disease, including reconstruction resulting from cancer surgery, scar revision, repair of facial fractures and other traumatic injuries, and correction of congenital abnormalities.
Things to consider when contemplating Facial Plastic surgery:
What does the surgery involve? Are their alternatives to surgery?
How experienced is the surgeon in performing these procedures?
What can I expect of my appearance right after surgery and I how will my recovery be?
How long will it take to return to work? Normal activities?
What can I do to prepare for surgery?
Does my insurance cover this surgery? Because some facial plastic treatments are optional, it's important to understand your medical coverage before any treatment. Insurance will usually cover reconstructive plastic surgery, but it is important to check with your insurance company. If it is not covered by your insurance company, understand your payment options. We offer multiple options for payment.
Our Team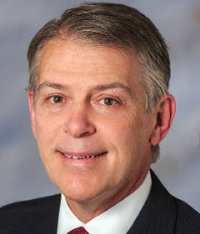 Kevin Shumrick, MD completed medical school at the University of Cincinnati, a surgical internship at the University of Minnesota and otolaryngology residency at Harvard University. He then completed additional post-residency training with two fellowships. One fellowship was in Head and Neck Surgery at the University of Cincinnati and one fellowship in Facial Plastic Surgery at the University of Texas, Houston. Dr. Shumrick is board certified in both Otolaryngology Head and Neck Surgery and Facial Plastic Surgery. Dr. Shumrick has expertise in all aspects of facial plastic surgery, including cosmetic surgery of the face and facial reconstruction. He has a particular focus on nasal reconstruction and cosmetic nasal surgery (rhinoplasty).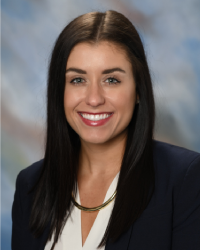 Jamie L Welshhans, MD is a board certified Otolaryngologist with special interest and experience in facial plastic surgery- both cosmetic and reconstructive. She completed medical school at the University of Cincinnati following which she excelled during a rigorous and prestigious residency program at the University Hospital in Cincinnati. She is well trained in all areas of facial and neck surgery and specializes in nasal surgery to address her patients' functional breathing and aesthetic concerns. Additionally, she performs the entire breadth of non-surgical facial rejuvenation with the latest technologies at the TriHealth Cosmetic Center, including botox, dermal fillers, and lasers.