Every two minutes, someone in America is sexually assaulted.
Center for Abuse and Rape Emergency: What Is It?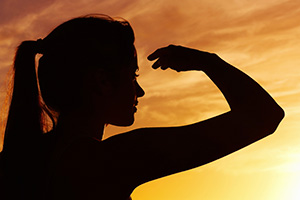 Center for Abuse and Rape Emergency Services (CARES) is a TriHealth program staffed by SANE-trained registered nurses at the following TriHealth hospital emergency departments:
The CARES program offers services to victims of sexual assault, elder abuse and domestic violence. Our compassionate staff is a team of professional registered nurses who have received training through the Sexual Assault Nurse Examiner (SANE) Program. They are on call 24 hours a day, 7 days a week to provide victims with the support and resources they need. The team is specially trained to collect evidence in both sexual assault and domestic violence cases.
What Is Domestic Violence?
The crime of domestic violence occurs when one partner is forced to do what their abuser wants through verbal, physical, psychological or sexual violence. The patterns of abuse do not usually begin with an act of physical violence. Psychological abuse, including isolation, minimization of decision-making abilities and obsessive jealousy, usually are initiated first.
What Is Sexual Assault?
Rape or sexual assault is forced or unwanted sex or sexual contact. Sexual assault happens to both women and men. It involves penetration (however slight) of the vaginal or anal cavities with any body part or object, or oral-to-genital contact when consent is not present.
What Should I Do if I'm Sexually Assaulted?
Find a safe place – anywhere away from the attacker.
Know that what happened was not your fault and now you should do what is best for you.
Report the assault by calling 911.
To preserve evidence, don't change clothes, bathe or brush your teeth.
Write down all of the details you can remember.
Seek medical attention.
Don't rush the healing process. Healing from a sexual assault takes time.
Know that it's never too late to ask for help.
How Can CARES Help?
The CARE nurses are concerned with your privacy and will immediately find a private space for you.
In partnership with Women Helping Women and the Rape Crisis Center, we will connect you with counselors and social service agencies.
Evidence collection and exam will be at no cost to you.
Emergency medication to prevent pregnancy will be administered.
Emergency shelter and services are available through advocates.
Better collection of evidence means more prosecutions – attackers go to jail.
Children and teens younger than age 14 who are sexually abused or assaulted are referred for exams to Cincinnati Children's Hospital, where they are especially equipped to serve the needs of child victims.
The nurses and doctors of TriHealth understand the seriousness of sexual crimes, and they will treat you with the compassion and sensitivity that you deserve.