TriHealth Priority Care: Walk-in Medical Attention from Our Experts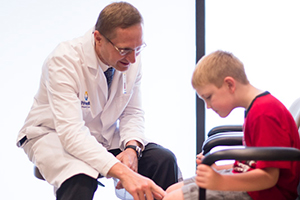 When you have an urgent medical need that can't wait for an appointment or you don't have a primary care physician, visit TriHealth Priority Care for quality care you can trust. We have experienced healthcare professionals (physicians and nurse practitioners) on staff. So, you have a connection to board certified physicians who are trained to diagnose and treat common medical problems, but also have expertise in a particular medical practice specialty, like family or emergency medicine.
Additionally, our physicians are consistently given high marks on patient satisfaction surveys.
Our Providers