TriHealth works in collaboration with Cincinnati Children's Hospital Medical Center and University of Cincinnati Medical center to provide comprehensive fetal care through the Cincinnati Children's Fetal Care Center.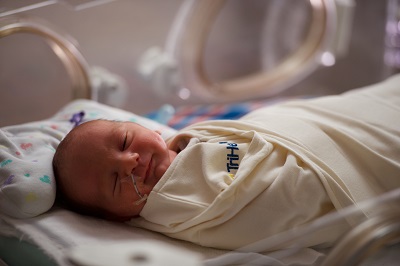 Our Fetal Care Center team specializes in treating complex and rare fetal conditions, providing the full spectrum of services from diagnosis to intervention and treatment to delivery and neonatal/long-term follow-up care. We evaluate and treat a significant number of patients for the most complex fetal conditions and can perform cutting-edge treatments and procedures that only a few fetal centers in the country can offer.
TriHealth team is led by Mounira Habli MD (Director, TriHealth Fetal Care) and Mallory Hoffman MD (TriHealth Maternal-Fetal Medicine).
In addition to providing clinical services, our Center conducts research, driving new and innovative methods for treating fetal abnormalities and maternal health conditions associated with high-risk pregnancies.
Below is a list of the more common conditions we evaluate and treat at the Cincinnati Children's Fetal Care Center; however, our expertise is not limited to the conditions listed.
For more information, or if you do not see the condition that you are looking for, call (513) 862-6200.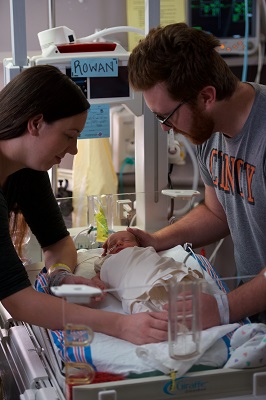 Fetal transfusion for anemia
Management of isoimmunization, viral diseases and hydrops fetalis
Fetal shunt placement for bladder obstruction and chest masses
Fetal echocardiography in conjunction with Cincinnati Children's Pediatric Cardiology
Fetoscopy: small fiberoptic cameras inserted into the uterus to do small surgical procedures for your baby
Open fetal surgery for meningomyelocele, chest tumors, vascular tumors, and bladder obstruction
Exit procedures for airway management, ECMO, and chest tumors
Chorioangioma
Congenital heart defects
Congenital pulmonary airway malformation
Congenital diaphragmatic hernia
Twin-reversed arterial perfusion sequence
Twin-twin transfusion syndrome (TTTS)