Cosmetic Surgery & Rejuvenation Center Physicians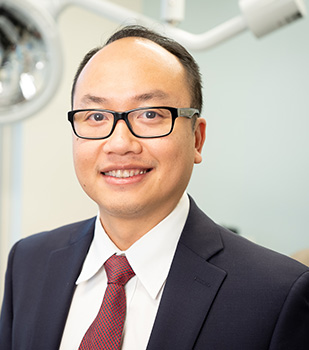 Dr. Binh T. Nguyen earned his Medical degree from the University of Texas Southwestern Medical School. He went on to complete ten years of surgical training, including general surgery residency at the University of Texas Medical Branch, plastic surgery at the University of Cincinnati where he served as the Administrative Chief Resident, and vascular surgery research at Harvard where he received the John A. Mannick award for his work on inflammation and healing.
Patient care is Dr. Nguyen's number one priority. He devotes time and emphasis to building relationships, understanding his patient's goals, and aligning expectations. He understands that each patient's personal challenges are unique and tailors the treatment plans to specific needs as they work together to achieve aesthetic excellence. Dr. Nguyen's easy-going personality creates a comfortable experience as he provides guidance for his patient's decisions. He enjoys helping his patients on the journey to looking and feeling their best.
Dr. Nguyen's practice is comprehensive and diverse, encompassing all aspects of the body including facial aesthetics, breast surgery, and body contouring. He continues to stay abreast of new technologies in the field, and employs the most advanced plastic surgical and non-surgical techniques available in caring for his patients.
Outside of work, Dr. Nguyen enjoys spending time with his wife and two sons exploring Cincinnati. His hobbies include sculpting, painting, traveling, sports, and culinary adventures.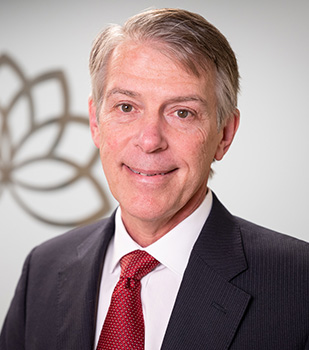 Dr. Shumrick has lived in Cincinnati for most of his life and is a second generation facial specialist (his father was Chairman at the University of Cincinnati for 25 years). He completed medical school at the University of Cincinnati, surgical internship at the University of Minnesota and otolaryngology residency at Harvard University. He then completed two additional fellowships -one in head and neck surgery and one in facial plastic surgery at the University of Texas, Houston.
He was a full Professor and Director of Facial Plastic Surgery at the University of Cincinnati for 21 years. He has lectured on facial plastic surgery around the world from Switzerland to Malaysia and recently addressed an international meeting in Phoenix, Arizona. He has numerous publications on various aspects of facial plastic surgery including thesis, book chapters and original articles in peer reviewed journals. He has been listed among Cincinnati's best doctors in both otolaryngology and plastic surgery. He is currently the Medical Director of the TriHealth Cosmetic Surgery and Rejuvenation Center.
Dr. Shumrick has expertise in all aspects of facial plastic surgery, including lasers and injectables, with a focus on nasal reconstruction and cosmetic nasal surgery (rhinoplasty). He has also focused on face lift surgery, scar revision and management of complex skin cancers.
Dr. Shumrick strives to make his patients feel comfortable and confident that their treatment is customized to their concerns and unique situation based on his decades of experience. That commitment was recognized when he was selected by his peers for inclusion in the Best Doctors in America ® List 2017 - 2018.
Outside of medicine, Dr. Shumrick enjoys playing the piano, cooking and spending time with family.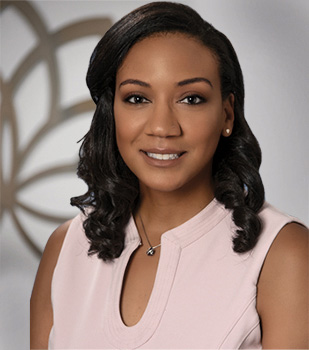 Kayla Smith MD
Dr. Kayla Smith first discovered the deep satisfaction and increased confidence that plastic surgery can bring to patients from a mission trip documentary in medical school. Since then, she has experienced this life-changing impact first hand, both on mission trips and with her own patients. Dr. Smith earned her medical degree from the University of Texas Medical Branch in Galveston and completed plastic surgery residency at Medical College of Wisconsin in Milwaukee. She is double board certified in general surgery and plastic surgery.
Passionate about breast reconstruction after cancer, Dr. Smith also performs breast rejuvenation surgery, including breast augmentation, breast reduction and breast lift. Her practice encompasses all types of cosmetic and reconstructive surgery and all parts of the body. She is also interested in reconstructive surgery after massive weight loss and body contouring, including mommy makeovers, liposuction, and arm and thigh lifts.
Dr. Smith likes to create an environment where her patients know that their desires are understood and valued. She enjoys spending time with her patients, making sure their goals are clearly defined. With different approaches available, she strives to assure that patients thoroughly understand all aspects of the various treatment options. She works with patients to help them make the best decision to meet their goals and lifestyle.
Dr. Smith has been involved with mentoring minority students interested in medicine. She loves traveling, exploring new cities, trying new foods and reading new books. She also enjoys spending time with family, friends and her dog, a maltipoo.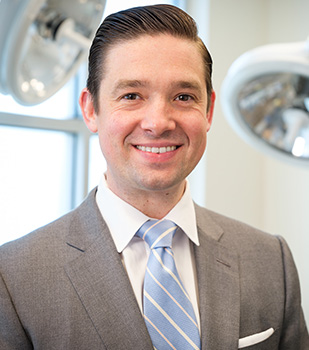 Dr. William D. Tobler, Jr. MD was born and raised in Cincinnati. He received his Bachelor of Arts degree from the University of Notre Dame and Medical Doctorate from the University of Cincinnati College of Medicine. This was followed by a General Surgery residency at Boston University. His Plastic Surgery training was completed at the University of Pittsburgh Medical Center (UPMC). UPMC is recognized as one of the most prestigious Plastic Surgery programs in the country consistently ranked in the top 3 of all institutions for Plastic Surgery. Additionally, UPMC is well known in the Plastic Surgery community for its high diverse clinical volume, commitment to research, and training of leaders in the field of Plastic and Reconstructive Surgery. During his final year of training Dr. Tobler was elected as the Administrative Chief Resident at UPMC.
Dr. Tobler is double board certified by both the American Board of Plastic Surgery and the American Board of Surgery. His practice is comprehensive and focuses on all aspects of aesthetic surgery from head to toe. He has an interest in facial plastic surgery including blepharoplasty and facelift, breast augmentation and lift, and as well as body contouring surgery. Dr. Tobler believes that patient safety and care is at the forefront of cosmetic surgery and takes particular interest in making sure each patient is properly attended to in the preoperative, perioperative and postoperative period. Additionally, Dr. Tobler will ensure that each patient's unique interests are addressed thoroughly, and that patients are informed with the most current and up-to-date information available in the Plastic Surgery field. He was recently recognized for his leadership in his field when he was given the 2018 Rising Star Medical Leaders award by LEAD Cincinnati.
Outside of the office and operating room, Dr. Tobler enjoys spending time with his wife, daughter, and dog. He is an avid skier, enjoys oil painting, traveling, and good food.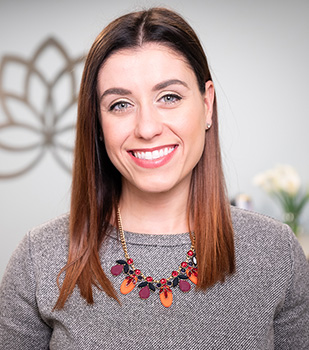 Dr. Jamie Welshhans is an experienced head and neck surgeon who focuses on facial plastic surgery. She is double board-certified in facial plastic and reconstructive surgery and otolaryngology head and neck surgery. She performs all types of facial rejuvenation, both surgical and non-surgical. She specializes in nasal airway surgery for breathing and cosmetic concerns, including endonasal (minimally invasive) rhinoplasty. She also uses injectables, lasers and reconstructive surgery for skin cancers and traumatic or surgical scars. She is well published in facial plastics literature with research in scar prevention, local flaps and patient satisfaction.
Communication is integral to Dr. Welshhans's practice and she feels strongly about creating an open, honest, and comfortable environment for all of her patients. Passionate about women's health and well being, she encourages patients to prioritize themselves with self-care. Most of all, Dr. Welshhans enjoys helping patients meet their goals, gain confidence, and live their best life.
When not caring for patients, you can find Dr. Welshhans enjoying a performance of the Cincinnati Ballet, exploring new restaurants and traveling with her husband.