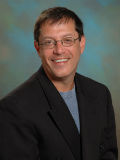 Thank you for your interest in the Bethesda Family Medicine Residency Program at TriHealth. Our ACGME accredited program has produced over 180 graduates, and although the majority are primary care physicians in Cincinnati, we have graduates all over the country.
While many of our graduates choose to become practicing generalists, each year we have residents pursuing additional training in fellowships. It is our goal to offer a broad array of educational options during and after residency. Internally we offer residents fellowship opportunities in Sports Medicine, Obesity Medicine (2021). Our graduates have also secured external fellowships in Palliative care, Geriatrics and Intensive Care Medicine.
We have unique training environments which utilize the best of both opposed and unopposed styles of training. The majority of our training occurs at and around our primary hospital, Bethesda North. This includes our in-patient medicine team, which is managed exclusively with our residents. Interns admit to nearly any floor at Bethesda North and follow their patients to discharge. In addition, our residents train for 4 months at Cincinnati Children's Hospital Medical Center (CCHMC), a large mid-west pediatric referral center and annually in the top three training sites nationally for Pediatrics. CCHMC emphasizes patient-centered rounds with large medical teams that include medical students, residents of all levels and attending physicians. The Family Medicine Center is a state of the art facility designed with integrated inter-professional care in mind, where residents are trained in population health and other emerging models of care.
We are very fortunate to have a large core faculty of eight physicians. They have completed fellowships in sports medicine (2), endocrinology, faculty development (2) and Epidemiology. This large faculty allows our residents to be exposed to a wide variety of teaching styles and the areas of special interest of our faculty. This yields many opportunities for additional experience and research in those focus areas- women's health, the social determinants of health, population health, and many more!
We strive to train the next generation of family physicians who are critical thinkers, compassionate providers, skilled clinicians and future leaders in medicine. Our program has a long history of valuing diversity in our residents. We seek to foster an environment where diversity, equity and inclusion are key elements, thus we welcome all people regardless of background in the hopes that we will inspire new ways of thinking, behaving and caring. Twenty percent of our current residents are from under-represented minorities in medicine.
Cincinnati is an affordable, fun place to live and train with access to countless cultural, athletic and community activities. The residency program purchases season tickets to the Cincinnati Reds, FC Cincinnati Soccer and Xavier Men's Basketball for residents and faculty to enjoy.
We are confident that should you choose to train at Bethesda Family Medicine, not only will you enjoy your training, but you will emerge a confident, well-trained family physician.
Scott E Woods, MD, MPH, M Ed
Program Director
Bethesda Family Medicine Residency Program