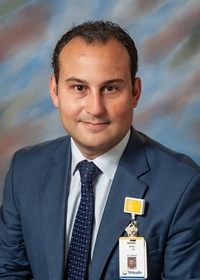 The Internal Medicine Residency Program builds upon the Good Samaritan Hospital's tradition of clinical excellence and faith-based community service to produce the next generation of physician leadership. This is accomplished with a redesigned and innovative curriculum, the dedication of a gifted and committed faculty, and a supportive administration.
The Internal Medicine Residency program of the Good Samaritan Hospital is leading the way in establishing the standard for graduate excellence with respect to clinical competence, professionalism, and ethical practice. Our commitment to our residents includes:
Produce the quality of graduate we would be honored to recruit
Create a culture of continuous life-long learning
100% board pass rate
Create national recognition for training success
Produce physician-leaders who are recognized for their professionalism, ethical conduct, and compassion
At the Good Samaritan Hospital Internal Medicine Residency Program, we believe that a commitment to diversity will enable us to achieve the highest standards of excellence in all domains.
Diversity within our residency program not only enriches our resident physicians' experiences, it improves the quality of patient care. We strive to strengthen our program by recognizing that differences in race, ethnicity, gender, sexual orientation, religion, and spiritual practice are crucial to developing competent physician leaders who will deliver quality patient care with lasting impact on individuals and communities.
We are looking for residents who have a passion for internal medicine and caring for patients; who actively participate in their education; and who want to have fun while working hard to achieve their career and life goals.
Angel Mena MD
Internal Medicine Residency Program Director