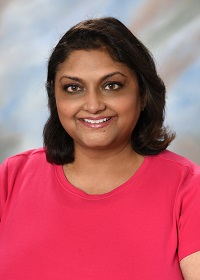 It is with great pleasure that I welcome you to the Obstetrics & Gynecology Residency Training Program at TriHealth. You will find that our ACGME accredited program offers exceptional training which is wide in breadth and scope. Through an environment that is medically and surgically challenging, we place a strong emphasis on both patient care and research. While some of our residents go on to become generalist practitioners, others have successfully pursued fellowship in competitive subspecialty fields.
At TriHealth, we are fortunate to have a broad variety of clinical settings such as private and academic: a high volume, high risk obstetrical service at Good Samaritan Hospital; an obstetrical service operating within the laborist model at Good Samaritan Hospital and Bethesda North Hospital; subspecialist services in Minimally Invasive Gynecologic Surgery, Gynecology Oncology, Urogynecology, Reproductive Endocrinology, and Maternal Fetal Medicine; Pediatric & Adolescent Gynecology at Cincinnati Children's Hospital; an outpatient continuity clinic at both of our hospitals; operative experience at both hospitals and the Minimally Invasive Surgery Center. Our residents have exposure to academic generalists, subspecialists, and a large group of community physicians, all who are dedicated to resident education and serve as teachers and mentors.
In addition, our department includes research faculty as well as staff from the Hatton Institute for Research and Education that are dedicated to assisting our residents in developing a diverse collection of research projects. These projects are presented at national conferences and have gone on to publication.Our program also incorporates simulation into our education curriculum as both of our hospitals have advanced simulation centers. The simulation focuses not only on surgical skills but also communication and situational training.
We seek to foster an environment where diversity, equity, and inclusion are key elements and, thus, we welcome all people regardless of background in the hopes that we inspire new ways of thinking, behaving, and caring. We strive to train obstetrician/gynecologists who are critical thinkers, compassionate providers, skilled clinicians, and future leaders in medicine.
Cincinnati living affords you the opportunity to access countless cultural, athletic, and community activities. Ideally located a short drive from many locales, opportunities abounds for exploration of regional venues to ski resorts to urban cities.
Please feel free to contact us with any questions about our program.
Program Director of the TriHealth Obstetrics and Gynecology Residency-Training Program