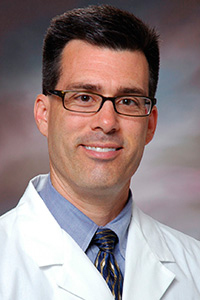 Welcome to the Department of Graduate Medical Education (GME) at TriHealth. I am delighted that you are considering TriHealth for the next phase of your medical education. TriHealth hospitals have a long tradition of excellence in physician education. Our deep sense of commitment to the communities we serve and the GME training programs energize our mission of providing care to the underserved. We pledge to create an environment where diversity, equity, and inclusion are key elements of our mission. Therefore we welcome all people, regardless of background, in the hopes that we inspire new ways of thinking, behaving, and caring.
In your training at TriHealth you will be exposed to a diverse range of clinical conditions and experiences. As a student, resident or fellow, you will have ready access to the latest advances in technology and the newest procedures. Our award-winning teaching faculty is highly skilled and devoted to your ongoing education and development.
The TriHealth GME department considers research and scholarship critical components of ongoing development for residents, fellows, and faculty. The GME training programs' research efforts are supported by the TriHealth Hatton Research Institute. Through the Institute, residents and fellows have access to data analysts, statisticians, research nurses, and a dedicated research specialist to assist them with research design, data collection, and manuscript preparation. This ongoing, concentrated focus on research has directly contributed to the success of numerous TriHealth residents and fellows, enabling them to win many regional and national awards for their publications and presentations.
At TriHealth, we strive to create an academically rigorous and supportive learning environment that allows you to reach your full potential. Our residents and fellows will be expected to develop as educators and help us train the next generation of physicians. And since we are as interested in training our residents and fellows to be future physician leaders as we are in their technical development, they are provided many leadership opportunities, and the ability to serve on important committees, and participate in key initiatives across the system. They are also given opportunities to share their views and talents, and venues to help us develop innovative care models that meet the needs of our patients and community.
We thank you for your interest in advancing your career through the TriHealth training programs. Additional information about our GME programs is available on each training program's dedicated website. Please feel free to contact me directly at (513) 862-2778 should you have any questions.
I look forward to seeing you at TriHealth in the near future!
Steven D. Johnson MD
Vice President of Academic Affairs / DIO